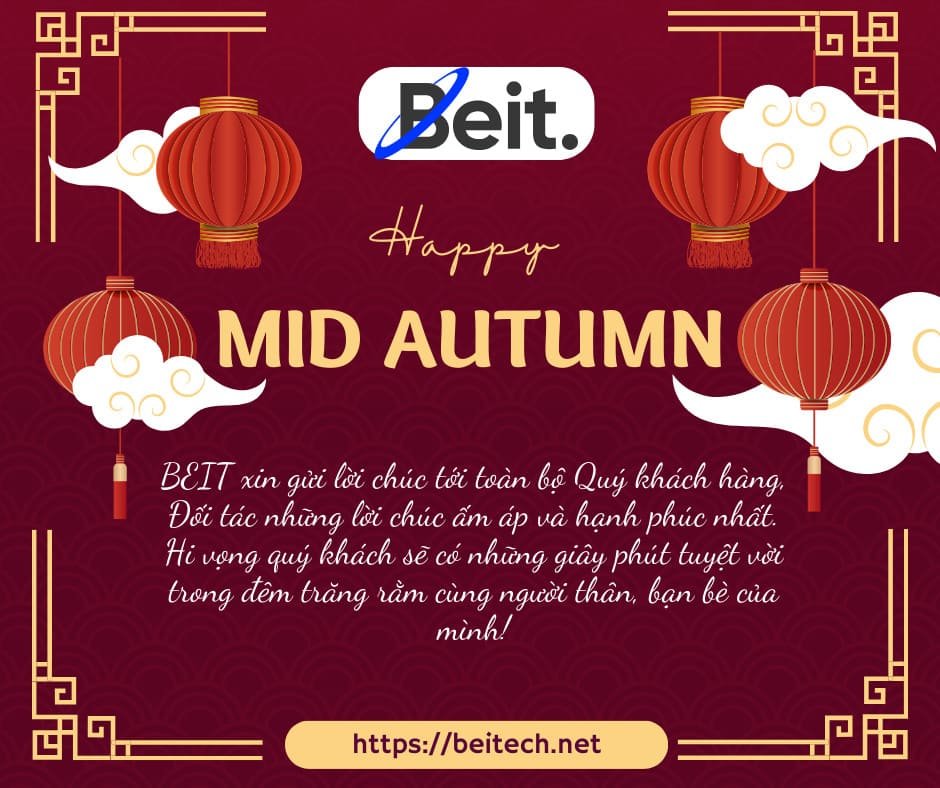 The Mid-Autumn Festival atmosphere is bustling on every street. Mid-Autumn Festival is a festival of love, an opportunity for each of us to express our feelings for our home.
On this special occasion, BEIT would like to wish all customers and partners the warmest wishes and happiness. Wishing you will have wonderful moments on the full moon night with your relatives and friends.
BEIT Company sincerely thanks customers for trusting and supporting our products during the past time. That is a great motivation for BEIT to further develop its products, giving customers the most perfect choices. Wishing you a Mid-Autumn Festival 2023 of reunion and connection!